3 Reasons Why You Need to Book Your Next Couples Massage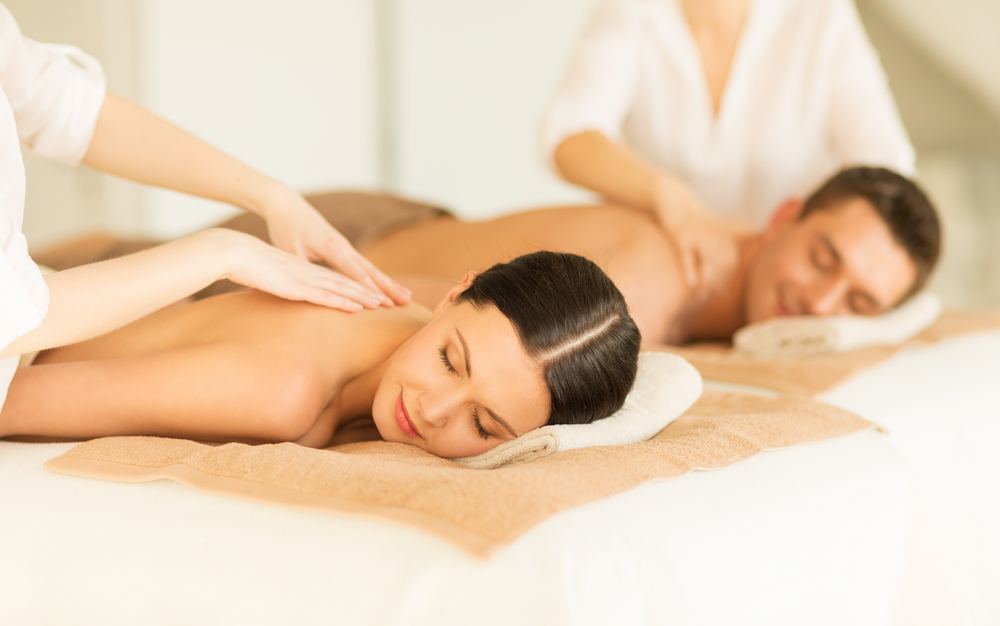 Couples massage may be something you've seen depicted in movies, heard advertised around Valentine's Day, or even seen, and skimmed over, on our menu of massage options.  In this massage experience you and a loved one are in the same room, and receive individual massages at the same time, from two different massage therapists.  If you've never considered booking a couples massage, let alone received one, you're not alone.  Sadly, it's one of the most underutilized massages on our menu.  However, there are some great reasons why you should consider this unique, exceptional massage experience for you and someone special for your next appointment . . . AND why you might rethink who the other half of your "couple" should be.
Getting a massage with your significant other is often a no-brainer.  After all – why wouldn't you want your loved one to experience the same euphoric, relaxed feeling you get after your massages?  A few other good reasons: romantic couples who try new things together bond more closely, and will continue to grow together in other ways, too.  Also, putting aside your busy schedules and prioritizing each other in this way can make you both feel valued to each other.  Lastly, massage possesses the incredible ability to bring recipients into the present moment.  With couples experiencing stress about matters of the past or worries about the future, being able to ease into the present moment together is both therapeutic and refreshing.  And, receiving physical healing at the same time as this emotional comfort is double win.
How about having this wellness experience with a dear friend?  While you may initially feel a little embarrassed about getting undressed in the same room as him or her, rest assured that complete discretion is totally feasible when one of you enters the room first, gets undressed, and fully covered (eye area included), before the second friend enters.  A couples massage can be a great time to catch up on each other's news and talk through thoughts and issues.  Or, you can simply relax and be silent, relishing in the knowledge that you and your friend are coming alongside each other in your quest toward your health and well-being.
When it comes to siblings or other family member, you guys have shared everything.  Whether it's been clothes, snacks, the bathroom, or just the same eclectic relatives, sharing is simply a part of who you are, and the story you have together.  Experiencing this integral part of your health routine together is a great way to share a part of yourself with a family member.  And when you're looking for a special gift for a family member, especially the one who's a little hard to shop for, why not give them a doubly-wonderful gift – the gift of your time, and the gift of a relaxing massage.  They'll never forget the experience, we promise.  Heck, with a little planning, your family can make getting a massage together part of a wonderful gift-giving tradition. 
Have more questions about couples massage?  Your therapist, or other staff at Elements Massage, will be happy to answer all questions you might have.  We urge you to give couples massage a try – you might be surprised at the bonding connection you and a loved one will experience.