Flu Season – Give your Immune System a Boost with Hand and Foot Massage | Elements Massage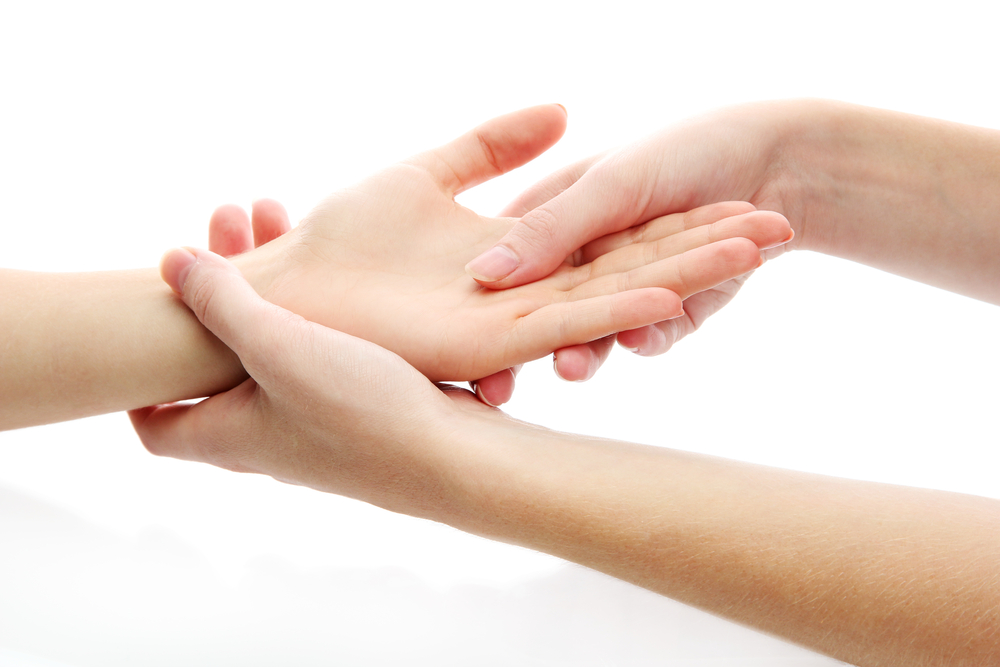 January means that flu season is in full swing; there are many precautions that you can take to help avoid getting the flu. Flu shots are the obvious choice, while others choose to bathe in hand sanitizer and avoid anyone people for the months of flu season. While some tactics are more realistic than others, did you know that a simple massage technique can help reduce your odds of getting the flu? 
People who receive regular massage have noticed a boost in their immune systems and have felt better overall. Now, nothing can beat getting regular massage therapy from a certified therapist, but there are several techniques that you can do on your own, especially when it comes to fighting the flu. Hand and Foot Massages are simple massage techniques that you can do anywhere, and it will help boost your immune system.  
How to Perform a Foot Massage

This is an easy technique that takes just minutes. Take a tennis ball or golf ball, place it under your foot and roll your foot forward, and then backward. Apply enough pressure so that you feel relief. Then change the direction so that you're rolling the ball from the inside to the outside of your foot. 
How to Perform a Hand Massage

To give yourself a hand massage, start with your knuckles. Massage each knuckle in a circular motion. Massaging the thick muscle between your thumb and your index finger is relaxing as well. Use your opposite finger and thumb to apply pressure to the muscle, increase the pressure throughout the massage. Stretching your fingers is also an excellent technique for relief. Hold your hand with your palm up and pull your fingers back to stretch. 
These techniques are quick ways to improve blood circulation, which can improve overall blood flow, and in turn helps your immune system fight off bacteria. 
Boost relaxation and your immune system in the comfort of your home with a simple hand and foot massage. Contact your local Elements Massage™ studio to help build up your immune system this flu season. Visit www.elementsmassage.com to find a studio near you.