Give Dad the Gift of Relaxation | Elements Massage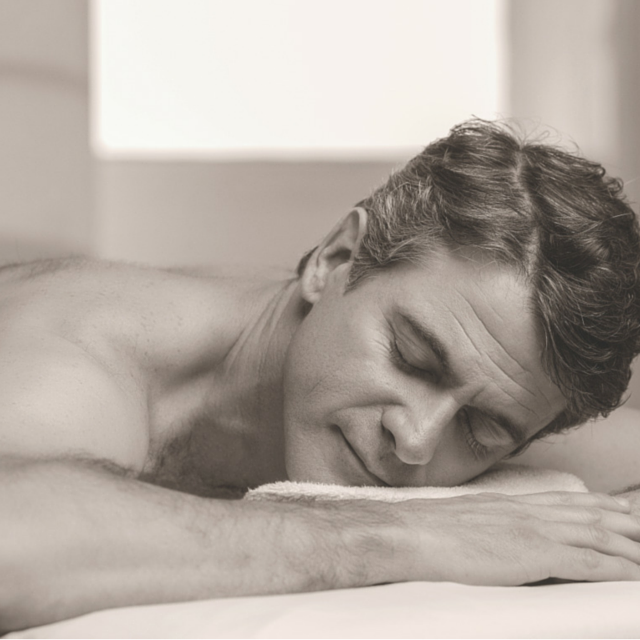 Father's Day is upon us, and the options for a great Dad gift are endless. There's a tie, coffee mug, perhaps a nice bottle of his favorite drink. Instead of repeating the past, why not get him the gift of relaxation and a therapeutic massage from Elements Massage™? There are many ways a therapeutic massage can be beneficial for a father and men over 40. 
Get the Flexibility Back 

Men over 40 don't necessarily have the flexibility that they had "back in the day." Massage therapy helps loosen muscles; it will make them more flexible and reduce the risk of injury. Massage will also reduce pain and stiffness in his body. Whether he is an outdoorsman, plays golf or in a weekly softball league, he might have a few more aches and pains than he used to. Massage Therapy will help. 
Get Back Strength and Energy 

Massage therapy will also oxygenate muscle tissue that will help them become fuller and stronger. Massage will also help get rid of toxins in the body, ultimately helping dads to get back the energy they might have lost. 
Stress Relief 

One of the most common benefits of massage therapy is stress relief. We all know Dad needs a little stress relief. Massage Therapy will help the body relax, which also helps calm the mind. There are many life changes that happen as your men get older. Your dad probably has some anxiety about these changes. A relaxing massage will help heal any anxiety and make any transitions much smoother and less stressful. 
This Father's Day, try thinking outside of the box when it comes to getting your dad a gift. Give him the best gift, stress relief with a customized therapeutic massage from Elements Massage™. We guarantee he is going to love it. Get special offers during the Dads and Grads promotion at your local Elements Massage™ Studio. Visit www.elementsmassage.com to find your local studio.