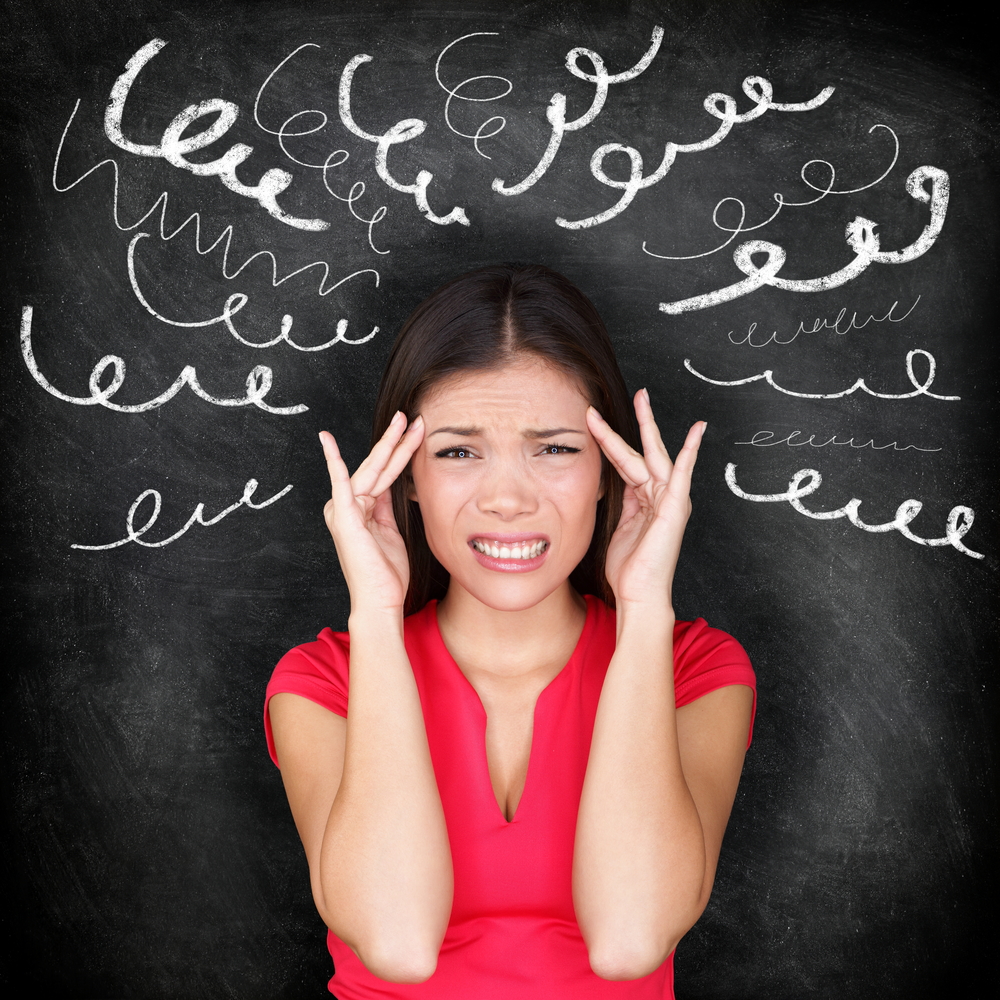 It's almost spring, and with it comes a beautiful soundtrack of a few more birds in the trees, kids playing in sunny yards and neighborhood sounds of mowers and rakes. And, if you've got basketball fans in your house, add to that spring soundtrack hours of TV announcers discussing brackets, fans cheering in packed basketball arenas, and the squeak of players' shoes on shiny court floors.  The "Madness" of this month is truly exciting – with bracket-forming, team-cheering, and plenty of office discussion. However, March can also bring a truly different kind of madness. Between Spring Break planning, the Easter holiday, quarter-end deadlines, preparing for school finals, the looming Tax Day and the mountain of Spring Cleaning you're itching to get to, March Madness starts to take on a whole new meaning. How should we handle feelings of being overwhelmed as they come? What do we do when our to-do list is so long, we barely have time to read it, much less tackle its content? Fortunately, we have some relief to offer. NO, we don't plan on coming over to dust your blinds or file your taxes, but we do have three ways to tame your inner March Madness.
The P-word. Sounds almost too simple, but we hear it over and over again for a reason – prioritize well and prioritize often. Start by picking your top three or four priorities, and consider seriously chipping away at the stuff that doesn't fit nicely in those categories. Sure, it's really nice of you to sit on the board of the Save the Narwhals foundation your brother started, but is it helping to support the vision you have for your life? 

 

Just how busy are you . . . really? Consider that the average American uses their mobile phone for a staggering 4.7 hours per day, including checking social media 17 times per day and playing mobile games for over 30 minutes per day. If you're like many people, you don't even think about a quick visit to social media sites, catching up on a few texts, or playing a round of your favorite game when there's a lull during the day. As we know, a quick Facebook visit can turn into one spirited chat with a friend, four quick recipe videos for making flower-shaped apple pastries and quinoa-delight bites, and one article on why your political candidate is the best.  Without really designating that online time as "rest," you've squandered away a decent chunk of time, and have just that much more work to do later. If you make the first four hours of your day phone-free, you might be pleasantly surprised at the amount of work you can crank out. 

 

No means no. For the chronic "yes" people out there, this is a biggie. It feels easier to do almost anything than say no to the request being presented to you. Out of fear of appearing lazy, selfish, or incapable, we risk our own well-being just so others will be happy with us. A firm, "I'm sorry, my schedule doesn't allow this" should suffice. Trouble with even getting that out? Try buying yourself some time with a simple, "I'll think about it," and really weigh the pros and cons of the request.
March's madness, indeed! Busyness is sometimes inevitable. However, keep in mind that there are some ways that you can take control of your schedule, and keep it under control. With fewer things to clutter your to-do list, you might actually be able to step outside and enjoy the beautiful soundtrack of spring.