Want to Avoid Holiday Stress?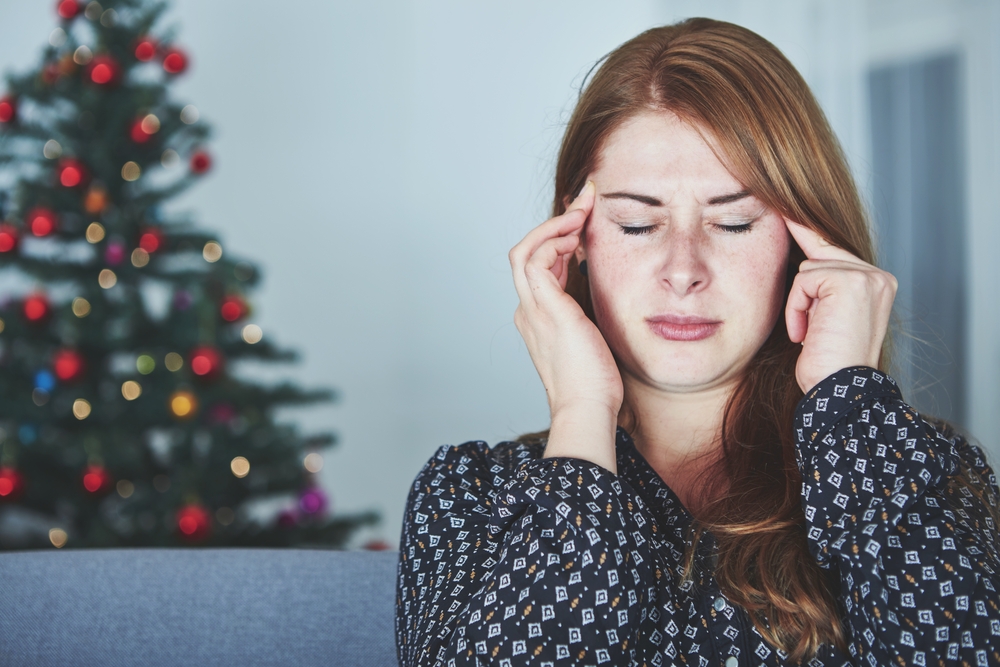 Endless shopping mall traffic.  Long, winding lines at every retail location.  Harried postal workers.  Impossibly-long to-do lists.  'Tis the season indeed.  In an otherwise lovely season of joy and giving, holiday stress can sometimes sneak its way into our best intentions and get the better of us.  And while you really want to be sipping hot tea and watching the snow fall, you're instead frantically tracking your online shopping deliveries and fake-smiling your way through an acquaintance's ornament exchange party (your 3rd this month). 
It's no secret that stress is not kind to the body.  Ongoing stress can disrupt your sleep, compromise your immune system, raise your blood pressure, and cause headaches, not to mention what it does to your muscles and tendons.  If you need some stress-handling tips, pronto, we've got some great ideas for you to use right away.
Sniff some citrus.  If you've always loved the scent of oranges, lemons, limes, or grapefruits, it's for good reason.  Research has shown that some citrus scents can raise norepinephrine, a mood-boosting hormone.  You can get your aromatherapy fix by snacking on plenty of the healthy fruits, of course.  Otherwise, you can experiment with essential oils.  You can make your own room spray or body spray (recipe idea here http://helloglow.co/natural-air-freshener/), or use an essential oil diffuser in your home.  
Hit the road – on your feet, that is.  The rhythm of your footsteps during a brisk walk can have a meditative affect, and help you mull things over in a different, more relaxed way.  Not only that, the dose of vitamin D you'll get from being outside, no matter how weak that winter sun is, will serve as a mood and energy booster as well. 
Less is more.  Less shopping, fewer social gatherings, and more calm quiet can greatly reduce your perceived stress level.  Be okay with RSVP'ing a polite "no, thank you" to a couple of your less-loved holiday season invites.  And then, that night, when you're relaxing on your couch with your comfy clothes on, you'll be oh-so happy you did. 
Change it up.  If your yearly neighborly kindness act of baking loaves of bread for your entire cul-de-sac (or co-workers, or church group) is feeling a little burdensome this year, feel free to change it up.  There's no shame in swapping out the homemade for a tasty store-bought snack.   Or, instead of spending hours baking, cooling, and packaging your treats, consider a quick impromptu coffee hour gathering.  Face-to-face time with your friends can be the best stress-buster around.
Get those knots out.  Keeping up with regular massages during the holiday season can do wonders for your stress level.  Your massage therapist will work to soothe, smooth, and lengthen muscles that get so easily knotted up by stress and tension.  If your shoulders aren't all bunched up and tight, you'll feel better mentally as well as physically.  Plus, massage helps to combat anxiety and stress at its root – your brain.  Massage can release stress-busting hormones that can make us feel better almost instantly after lying down on the massage table.
As you're rushing around, focusing on the gifts and kindness you can bring to others this holiday season, don't forget to lavish some kindness on yourself, too.  You deserve it, and after taking care of yourself you'll even more energy to spend with your loved ones, celebrating what these holidays are truly about.